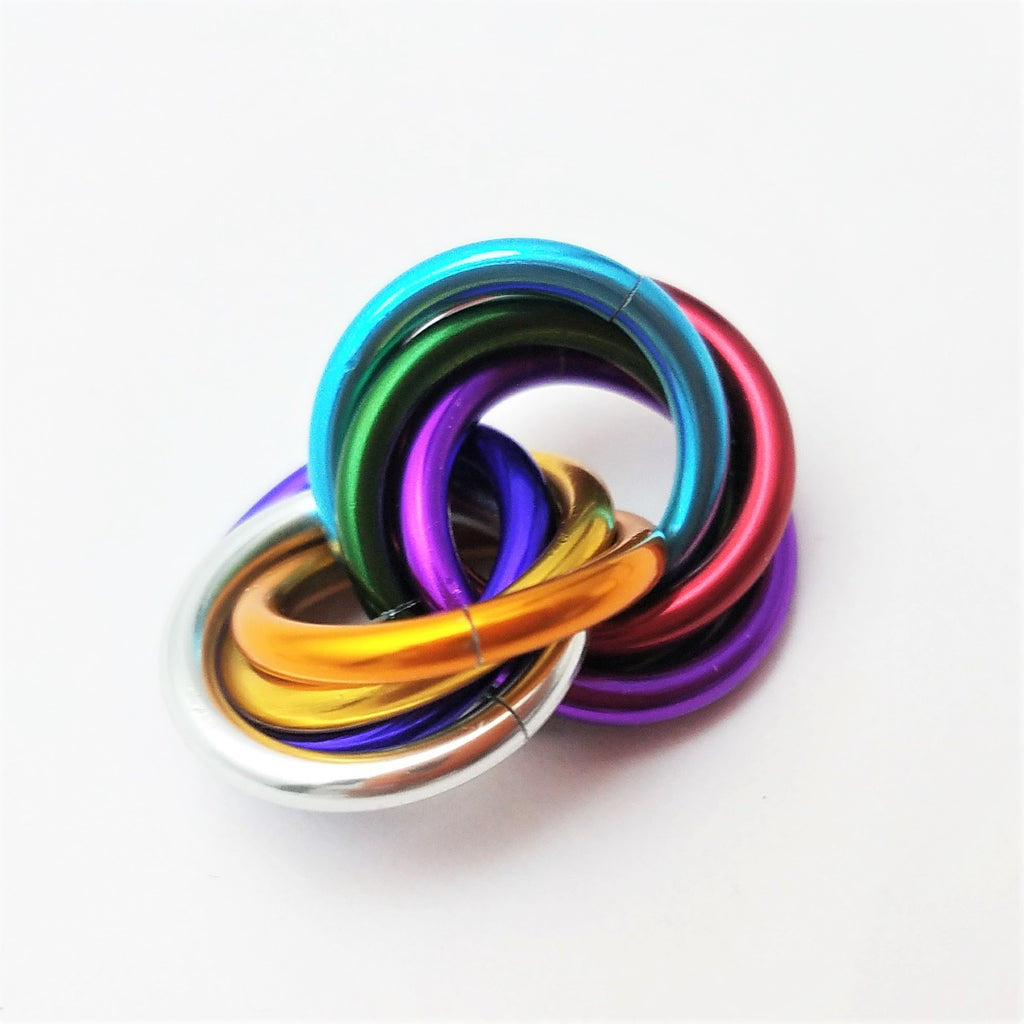 Möbii® MULTICOLOR Fidget Ball: Quiet Mobius ADHD Anxiety Stim Toy Tool for Home Travel Office or Desk
---
An excellent small, lightweight fidget toy to keep in your pocket, office or car. Whatever you find the need to keep your hands busy to let off some stress, anxiety, or boredom.

Rings are woven together so that you can rotate the rings through and spin this in your hand forever. The design cycles back in on itself so it goes on forever!
Quiet and Discreet: The Möbii function silently (Half Mobii sounds like gentle keys) and its compact design makes it an unnoticeable companion, perfect for use in any setting without disturbing others.

Skin-Friendly Materials: Made from anodized aluminum with a high-gloss finish for a lasting, pleasing appearance that is odorless and non-reactive.

Easy to Carry:  The endless Möbius loop provides a tactile and non-distracting sensory experience that aids in stress relief and focus.

Small = 1 inch (size of a quarter) Medium = 1 1/2 inches (size of a golf ball) Daydream = 2 inches (size of a racquetball)
Möbii are a Trademark of Steel Lynx, Expect and Accept only the best!
Handcrafted in Anderson, Indiana USA
---
Share this Product
---
More from this collection