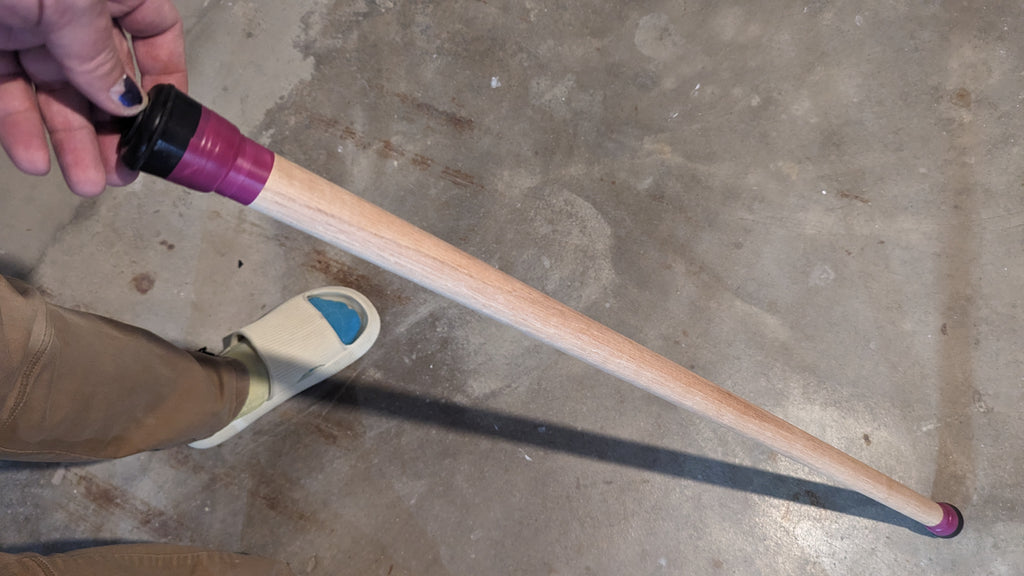 Fencing/HEMA Training Baton
---
This baton is a great workout tool for building strength and endurance in your shoulder and arm muscles easily at home without all the drama of swinging a big sword around!
Made of Oak with weighted and protective ends to reduce noise and save other objects from its wrath.
Pre Sanded but address any rough areas with 220 Sandpaper (piece included) to assure comfortable use.
IFC Club Members (or anyone else picking up at the IFC Club) Use IFCPICKUP code for Free/No Shipping charge.  Don't use this code if you want your product shipped, it won't.
---
Share this Product
---
More from this collection